Disney World Wheelchair Tips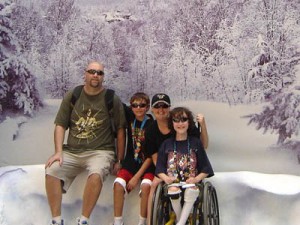 Monday, March 07, 2011
There is nothing quite like Disney World. It truly is a magical place. It also is a truly gigantic place which can present some unique challenges for families with a wheelchair user. Here are my tips to make Disney World a bit more doable with wheels.
Read More
Flying With Wheels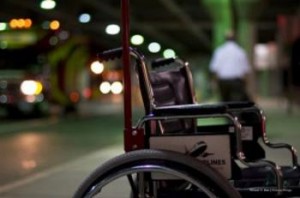 Friday, January 14, 2011
With all the recent fanfare over the latest TSA restrictions, I was a little nervous to get through airport security with Carter (and his wheelchair) this holiday season. Thankfully, I need not have been. Our family of four, including one 12 year old wheelchair user, did not encounter any delays or strange happenings dealing with TSA on our roundtrip flight from Denver to Salt Lake City during Christmas break.
Read More
Wheelchair Accessibility at Gorgoza Park: Update
Posted on March 24, 2011
On our family trip to Park City Mountain Resort last December, we headed up to Gorgoza Park to do some family sledding. Ever since its inception, Gorgoza Park has been able to accommodate disabled persons in its tubing operation.
Read More
Inclusive Winter Vacation? Does This Really Exist?
Posted on December 22, 2010
There are many resorts across the country that do adaptive ski and do it well. And while most adaptive ski programs do offer other summer and winter activities, the National Ability Center, working in tandem with Park City Mountain Resort has the ability to offer these activities in one place, bringing a valuable convenience to families looking to take advantage of a 'destination vacation'.
Read More
Progression to Snowmama: How Adaptive Skiing Changed Our Family
Posted on December 13, 2010
My progression to Snowmama started when a friend suggested we try adaptive skiing at the National Sports Center for the Disabled in Winter Park, CO. My younger son Carter is a full time wheel chair user.
Read More