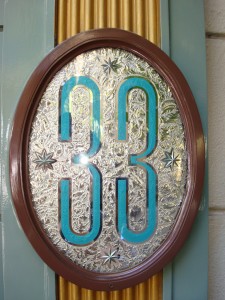 Ah, the mystery, the allure, the exclusivity of Disney's Club 33! Walt Disney's private club hidden inside the New Orleans area of Disneyland. It's only mark on the outside is a simple 33 posted on the door near the exit of Pirates of the Caribbean. There are many stories about the who, what, when, where and why's behind Walt's creation of Club 33. It is a legendary place among Disney fans and it is rare to get the opportunity to visit. The general consensus is that Club 33 was opened by Walt as a place to entertain the original 33 investors of Disneyland. However, it says on the menus that is named simply because of its address. Believe what you will. It is the only place within the main (old) park that serves alcohol to this day. It is said the wait list for membership is about 15 years long.
Essential Travel Apps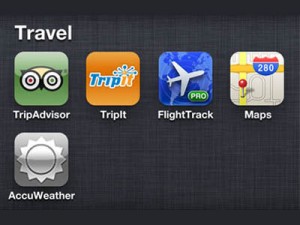 Posted on Feb 28, 2011
More and more of us are relying on our mobile phone apps these days to keep us organized, up-to-date and completely in-the-know. I personally find that my iPhone 4 has become another appendage and when I travel, I count on my phone to help me make things go as smoothly as possible. If you are looking for a few good apps while you travel here are some suggestions.  Most of the following apps are available for Android and Blackberry as well!
Read More
Cheyenne Mountain Zoo
Air Force Academy
In Love With The Broadmoor
Touring New York City With a Teen
Make Your Phone Work For You When You're Traveling
 Posted on February 9, 2011 Let's face it…most of us live and die by our cell phones. I love my iPhone4 for keeping me organized and entertained. The following iPhone apps make traveling more efficient and enjoyable. Read More