We may earn money or products from the companies mentioned or linked to in this post, including Amazon Affiliate links.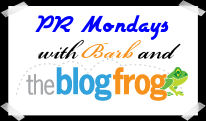 O M G- I just returned from the best blog conference I have ever attended, EVO10 and I have so much to share with you all about PR, brands, relationships and the evolution of this wild, wild west atmosphere we are all currently in. There were so many brilliant speakers and one on one conversations that I had and I promise to keep sharing those this summer but this is a conversation that I had with a very lovely, smart and genuine pr rep, Karie Reynolds at Grand Avenue PR. We shared a shuttle back to the airport so keep in mind I was running on a lack of coffee so  this is at best paraphrased.
Make Your Pitches Relevant- As bloggers we constantly moan and groan about the completely irrelevant pitches we get sent. Apparently some reps feel the same way, completely contradicting the advice I once gave. Thus, proving the evolution of our world. Do your homework. Most reps work with many brands. Tell them specifically what clients and products you want to work with and why. For example
My name is ____________, I blog at __________________. I am having a new baby and writing about my experience. I have seen the new ______________ made by __________________ and would like to try it out. Are you currently sending out samples?
Your Offline Reach Is Important! USE IT!– You may be new to blogging and your stats aren't overly impressive. Do you lead a moms group? PTA president? Church group? What are you doing offline? Using the above example tell the rep where that product is going to be seen. Reps realize that stats aren't always the most important indicator of your reach and nothing replaces their product getting in real life (IRL) exposure.
Forget The Old Model of Review– Your readers are most likely tuning out your posts that are just a review of a product (unless you run a specific review blog). Let's face it, they recognize it as a commercial. So the trick is to incorporate that product into your existing posts. Take a look at my Boot Camp post and how at the end I included a movie I was sent to review. What I would do differently now after talking to Karie is that instead of including the street date (which is important to that particular company) I would link to their site with the press release. The value in me mentioning that to the brand is that my readers now know it is out again. No one is going to mark their calendars and rush out to buy it on that actual date.
Help A Rep Out– Be a connector in this space. This is totally something I practice. If I get sent a pitch that just doesn't work for me but I have a relationship with the rep I will try to connect them with a blogging friend that will work. It's the Pitch Posse effect. I actually think I may try to post more of these when I have permission in the Blog Star community so watch for them.
What do you think of these tips? Anything you are going to try?