We may earn money or products from the companies mentioned or linked to in this post, including Amazon Affiliate links.
Are you an oil freak like me? Can't stand to be out of touch with ways to use your oils or manage your oily business? These apps for oil users will help you keep on oiling while you are on the go.
Ref Guide for Essential Oils
This app works equally as well for both  Apple and Android. It's made by Abundant Health and closely mimics the information provided in the Essential Oils Pocket Reference book. While the book is a bit awkward to carry around with you this app makes it perfect for you to look up anything you need to know about your oils while you are on the soccer field. I really like that you can look up specific symptoms and find oils that may help. Very well organized and easy to use. Worth the price especially if you are choosing this over a book! I really love this because if I am especially busy (and what working mom isn't?) and someone asks me an oily question that I need to research I can look it up here and send a quick screenshot to answer the question.
Essential Oil Go-To Guide
I have not had a lot of time to play with this one but it made quite an impression on people at Convention this summer as it's arrival has been anxiously awaited. The big draw here? It is touted as being completely compliant. Which I know is a very important to all of us. It claims to be "legally reviewed, safe-to-share via social media, text & email". It's $9.99 in the Apple Store and also available on Android. It appears to have similar content but be more carefully worded then the app above. Check them both out and pick the one that works for you!
Drop Shots
Drop Shots is one of my favorite apps to use to share pictures of my oils. The app is free for basic use and kit oils but there are packs that you can upgrade your pictures for that are .99. Here is an example of a picture I have made using the Drop Shots app.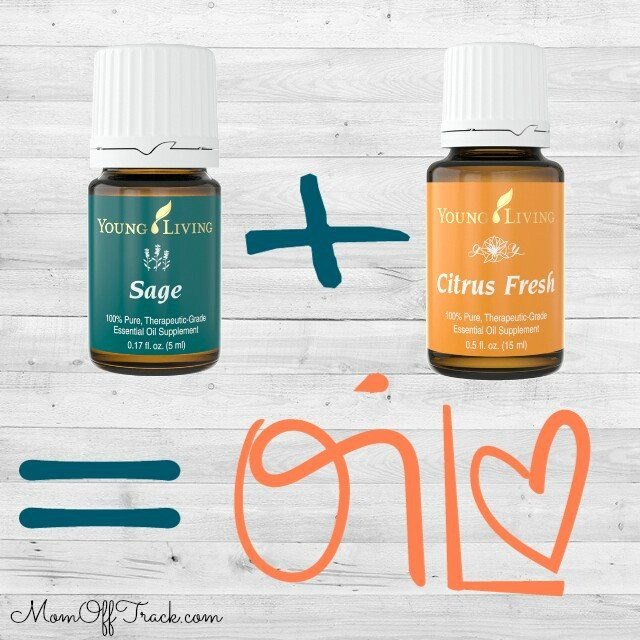 It's easy to manipulate the bottles around, add text and share right to social media.
Oily Tools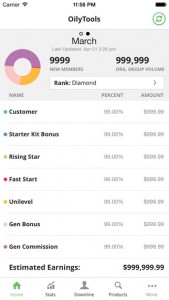 I could not run my oil business without this app, it's my favorite of the apps for oil users. It helps me keep track of my downline and commissions and alerts me to all sorts of things from new rankers in my organization to availability of oils that are out of stock. My estimated  commissions are always spot on which helps me plan for that monthly check! The Oily Tools app is free and is available for both Android and Apple but the service itself costs $5. You can sign up here for Oily Tools and I really believe that once you hit Senior Star or above you would really benefit from having something like this to keep you organized.
Disclaimer: All of the above apps are for specific for Young Living Essential Oils. But you knew that already, right? We don't use other brands around here 🙂