We may earn money or products from the companies mentioned or linked to in this post, including Amazon Affiliate links.
Looking for something fun to spice up your diffuser? These two romantic diffuser blends are awesome for Valentines Day, special occasions, or just a Saturday date night!
Some Key Oils for Romance:
Lavender-a scent that's a wonderful blend of fresh, floral, clean, and calm
Rose-beautiful, strong floral and sweet fragrance that is intoxicating and highly romantic
Ylang Ylang-rich, pleasing, and romantic floral scent
Cedarwood-warm, woodsy aroma that creates a comforting, uplifting experience
Orange-peaceful aroma that can fill a room with a sense of peace, harmony, and creativity.
Sandalwood-rich, sweet, warm, and woody aroma that is sensual and romantic.
Hong Kuai-supports an increase in spiritual awareness and inspires clarity, intuition, and action.
Jasmine-has been used throughout history for romance and attraction and for balancing the feminine energy of the body.
Sweetheart Diffuser Blend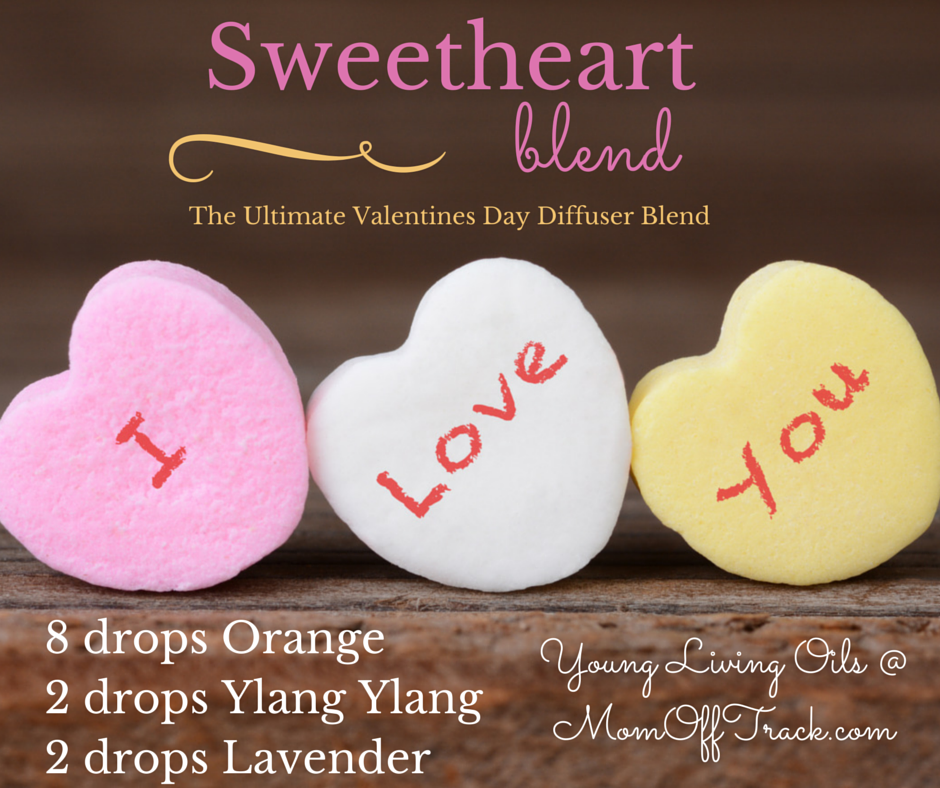 Love Day Blend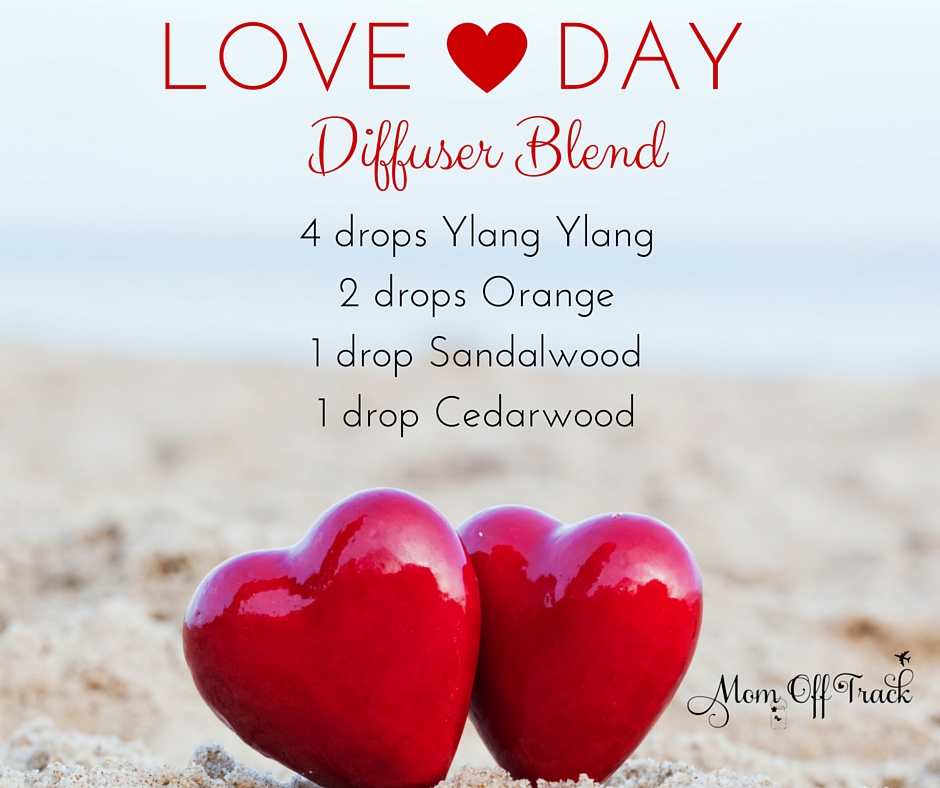 Lots of Diffuser Blend Ideas…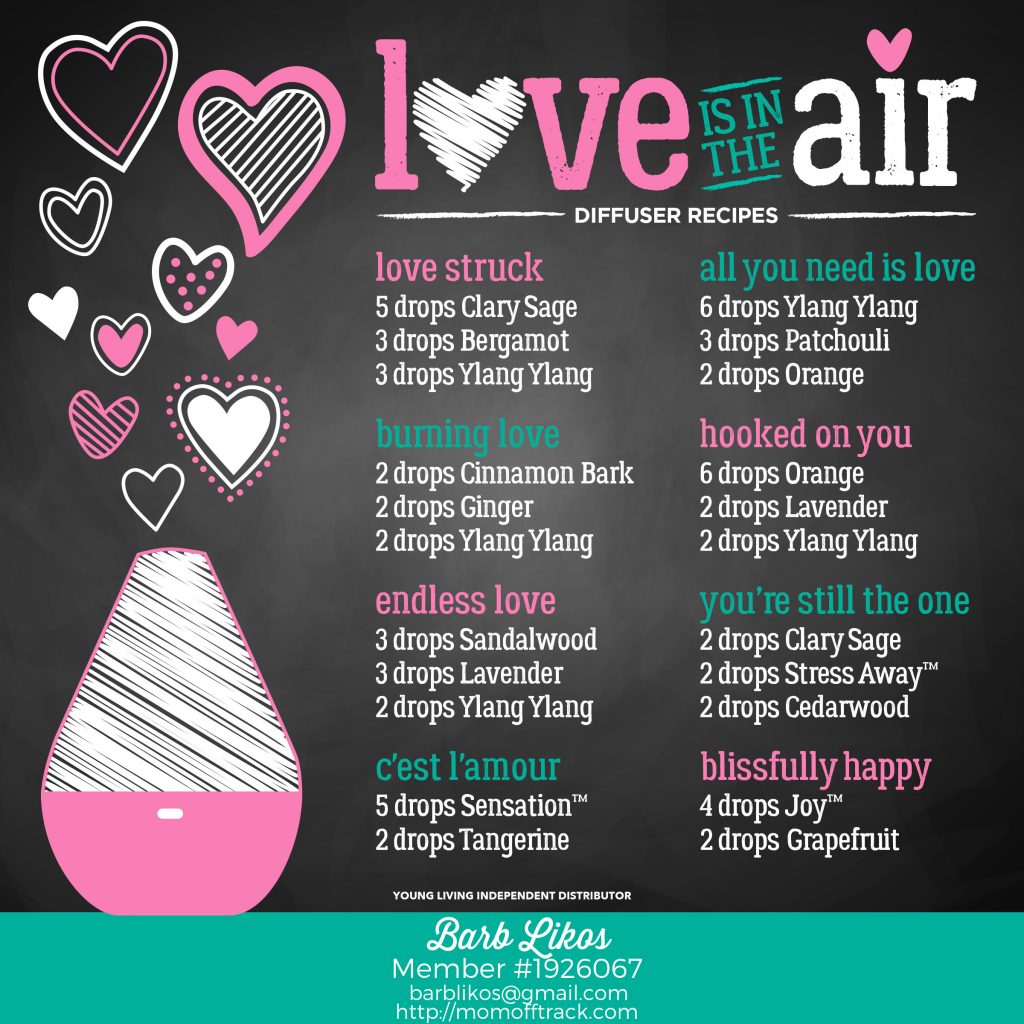 Looking for a sale on Young Living Essential Oils?
Boy do I have one for you! I am giving each person that buys a Young Living Premium Starter Kit and qualifies for the offer an additional $25 back. Click the graphic below for all the details and to see if you qualify.