We may earn money or products from the companies mentioned or linked to in this post, including Amazon Affiliate links.
I am going to let you in on a little secret. Wheelchair users love Disney Parks. They are one of the few places where being 'special' pays off. Despite spending the majority of your time looking for accessible entrances, staring at people's butts in crowds, and trying to smile politely when people run into you because they didn't see you 'down there', there is a major perk to being a chair user.
You get to skip most of the lines.
That's right, when there is a 90 minute wait for Toy Story Mania, wheelchair users roll happily past to a private loading area where they usually get on in less than 10 minutes. Want to know an even bigger secret? If there are no other chair users in line, Cast Members have been known to let you ride over and over to your hearts content.
Why?
The answer usually comes down to logistics and a little bit of sympathy. Most ride vehicles have to come to a complete stop and it takes quite a bit of extra time for a wheelchair user to transfer themselves. The process isn't pretty and usually involves having a family member lift them into and off of the vehicle or completely strapping down the wheelchair. Instead of stopping the ride each time a chair user wants to load, making everyone in line miserable, they have a separate loading area. Once loaded they send the car into the regular track line, limiting any down time to the ride and the typical passenger experience. Most Cast Members who see what a family goes through to get their loved one on the ride are kind enough, if they can, to let them get a few chances at it while they are on.
I made this video at Disneyland a few years ago if you want to see how this separate loading area works.

While we know it really isn't done for the pure benefit of the chair user, most of us families consider it a perk. Hey, we don't get many so we will take it.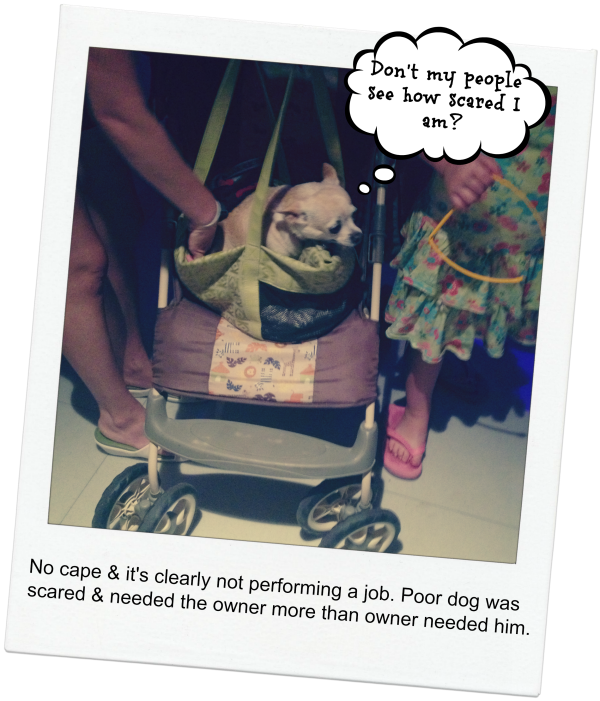 Except it isn't so much anymore. Everyone and their dog (literally) have figured out this one small benefit we had. And they want in on it, all but ruining one of the few things we had to brag about. Year after year we have experienced longer and longer lines in the wheelchair entrance. You would think there was an epidemic of people becoming chair users. But no, because its seems the second these people get out of line they are miraculously healed as they run to push their rented wheelchair to the next attraction.
It happens all the time.
And frankly, it ticks me off.
And it ticks me off even more when the cast members working the lines don't do anything about it.
But what ticks me off the most is that they can't do anything about it. Due to the ADA and the age of political correctness we live in, they literally have to accommodate anyone claiming to need it without questioning them and with a smile on their face. They may not be able to cry bullcrap to this but I can. And I do.
It's complete and utter bull.
We got in line at Kilimanjaro Safari in Animal Kingdom with a family of 5 in front of us. My mouth hit the floor when she argued with the Cast Member that she had to have the wheelchair car for her stroller because she didn't want to wake her baby up. She was quite upset to find out that while the safari cars can lock a wheelchair in safely, the baby would have to be held on the ride. The poor Cast Member gracefully listened to all her whining while trying to explain that she wished she could help but it just wasn't safe for the baby. The way she went on I expected the baby to have all kinds of tubes and tanks attached to it. Nope. From all accounts it was a typical, healthy baby. Why does this woman have a guest assistance pass in the first place?
You can't even come up with a scenario like an invisible disability for that one. The 2 month old could have cared less about the safari ride. Why isn't one of those parents taking the older kids through the regular line if the baby needed a nap? I'd love to know what they said at Guest Relations to get it. The sad fact is that Guest Relations can't even ask why people need them anymore. They can ask what accommodations they need but can't ask why. I long for the days when you needed a doctors note to get one of these. The note didn't have to explain why and violate your privacy. But it was an added step that made it a little more difficult for people to game the system.
I understand that there are plenty of people that invisible disabilities that need shorter lines, or cooler places to wait. I have Lupus. Most people seeing me in the parks probably would never guess. Kids with autism and plenty of other things need accommodations. Carter is autistic as well. We get this. We also get that people book their trips a year out and someone breaks their leg 2 weeks before the non refundable trip. I am not talking about any of that.
What I am talking about are the people that deliberately game the system and the fact that nothing can be done about it in the name of political correctness.
It's wrong. It's insulting. And it's bologna.
If you don't have a disability in your everyday life, you don't get to suddenly develop one in line at Disney. Unless your disability is being an inconsiderate jerk. In that case you probably are afflicted in your everyday life and just don't realize it.
PS–don't ask me what was up with the dog. All I know is that the "service dog" was in the wheelchair line and then got on the ride in his little purse. I wonder what his high score was?