We may earn money or products from the companies mentioned or linked to in this post, including Amazon Affiliate links.
Ah, its the first day of Fall. The leaves are turning, the air is crisper and the crockpots are on in Denver. Since last week I posted about how to make essential oil bath salts, I thought I would flip the tables today and make a sweeter sugar scrub that my fellow Lemon Dropper friends came up with. Wide mouth mason jars make the perfect container for this. Dress it up a bit and you have another perfect and fairly inexpensive gift for teachers or friends for the holidays!
How to Make Cinnamon Vanilla Sugar Scrub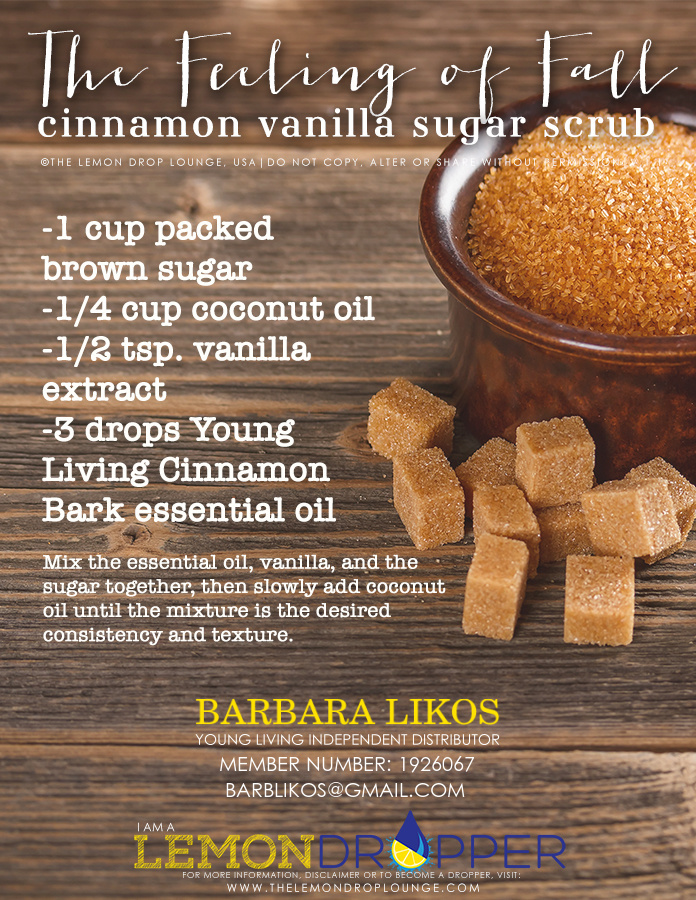 Need to order oils to make the scrub? That is easy as making the recipe!
How to Order Essential Oils:
Read this post on how to get a Young Living discount.