We may earn money or products from the companies mentioned or linked to in this post, including Amazon Affiliate links.
It's been the week of DIY Essential Oils around here! First I made the bath salts, next I posted about the sugar scrub and today, it's all about the lip balm. Last winter my friend Jennifer from Threaded Together came over with some amazing Peppermint Lip Balm she had made. The stuff was awesome. Then in the summer she made Strawberry Lemonade Lip Balm which was incredible. I am hijacking off her recipe here and want to make sure she gets full inspirational credit. I have been wanting to try this for awhile with essential oils  and finally the perfect combo came to me-Lavender Orange Lip Balm. It turned out great. Here are the directions to make your own! This will make 12 filled tubes. But with the beeswax bag you buy you could make 100's.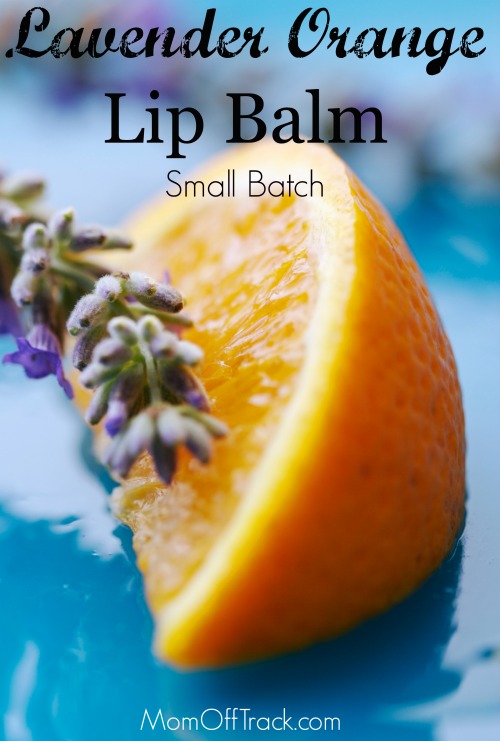 Lavender Orange Lip Balm
Ingredients: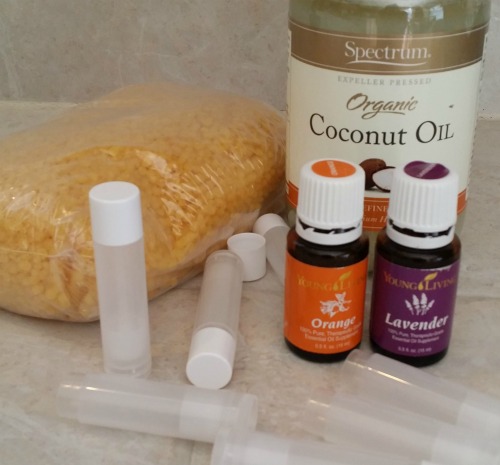 Directions:
Melt 1/4 cup Coconut Oil and 2 TBSP plus 1 TSP of the beeswax pellets together over very low heat.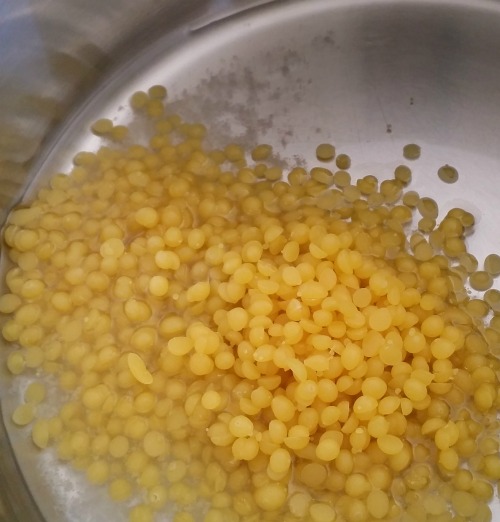 Remove from heat. Stir in 10 drops of Orange Essential Oil and 7 drops of Lavender. If adding Vitamin E capsule poke a hole in the capsule and add the Vitamin E liquid now.
Line up your 12 tubes (or rubber band them together in a tight circle) and fill to to just below the top using pipette to handle liquid. Be careful. It is VERY hot. Remember to work very quickly. This cools and solidifies pretty quick.
Let cool for 2-3 hours and place lids on.
Decorate with Washi tape if desired.  I personally liked the Scotch Expressions Packing Tape because it was just the right size for the tube without the cap. This is what the tape looks like and I have seen it in Target and Walmart. I am sure Michael's sells it as well.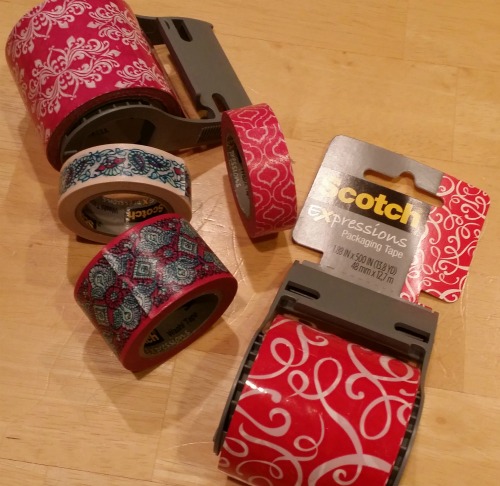 TWO words of caution:
This is my first time using a citrus based essential oil in a lip balm mix. Typically citrus oils degrade plastic. Because of the high ratio of carrier oils here I am hoping that isn't the case. If it is I will update this post so people know to put this in metal pot tins instead of plastic tubes.
Citrus oils are photosensitive and can increase skin sensitivity to sun. Use caution when wearing a balm with citrus oils in the sun.
Here is my finished project
Do you love lip balms? You may want to try this Peppermint Mocha Latte Lip Balm in the Fall and Winter!