We may earn money or products from the companies mentioned or linked to in this post, including Amazon Affiliate links.
#PumpkinSpiceEverything Fever has hit but to be honest I would rather this Pumpkin Spice Lip Balm hit my lips. It's all natural, leaves my lips smooth and glossy and has a cool tingling (slightly plumping) effect that I am addicted to….best yet? Almost zero calories. Beat that Starbucks.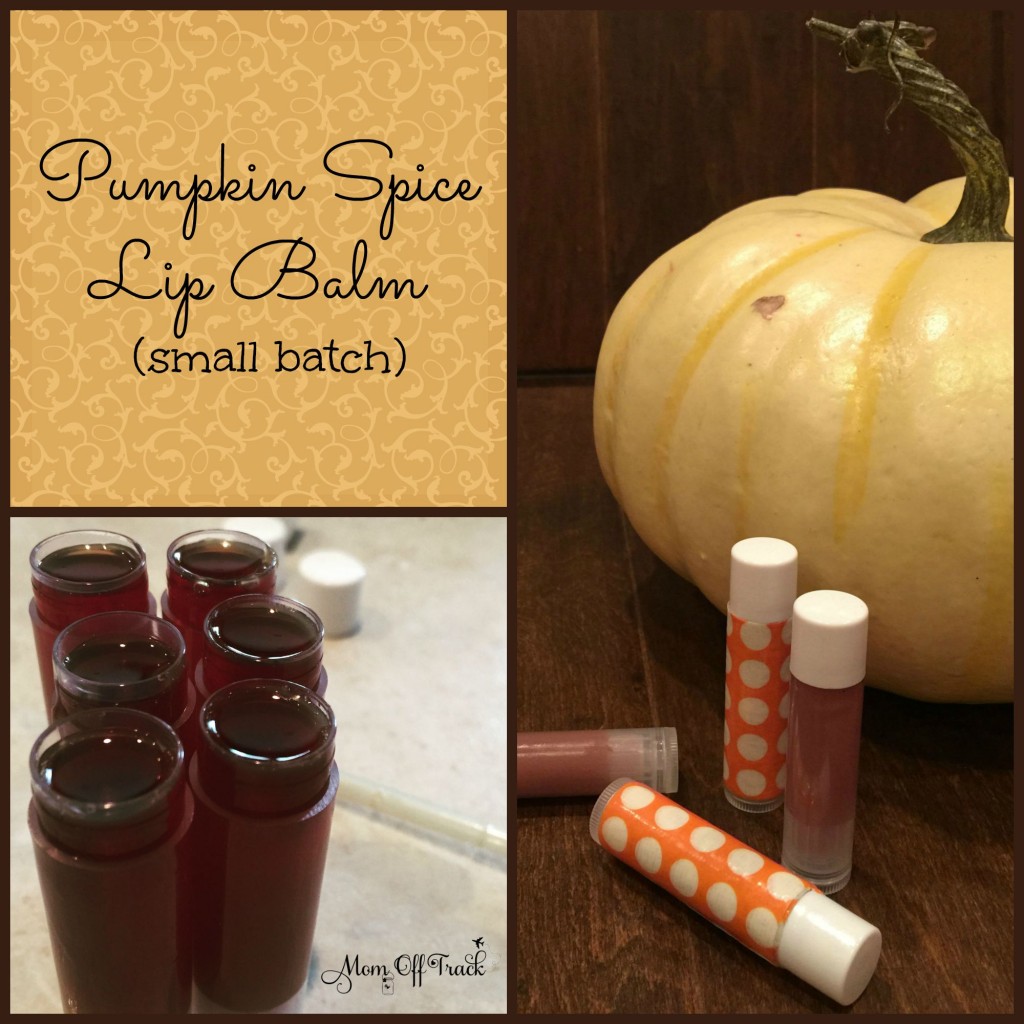 Pumpkin Spice Lip Balm Ingredients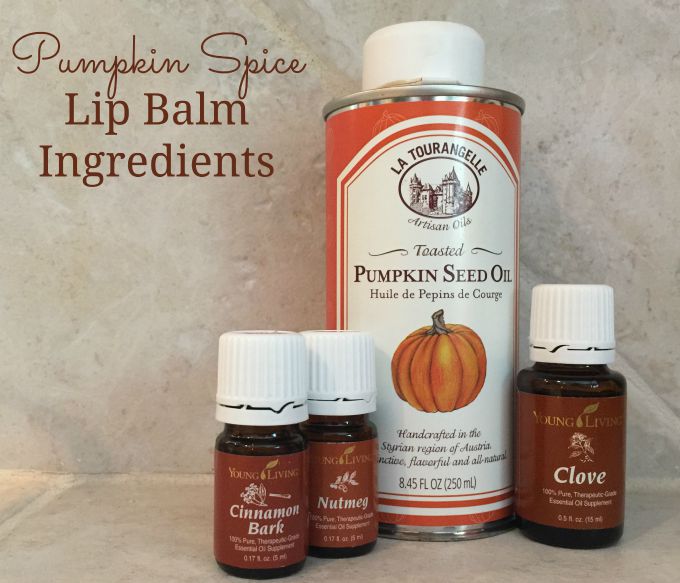 This list contains affiliate links
Pumpkin Spice Lip Balm Directions
If you have NEVER made lip balm before please read through a few lip balm tutorials to become familiar with the process.
Melt the following in a double boiler. For this project I made a double boiler effect by setting a Pyrex measuring cup in a saucepan filled with a few inches of slowly boiling water.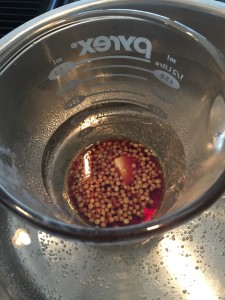 beeswax
coconut oil
cocoa butter
pumpkin seed oil
Stir occasionally. Once completely melted remove from heat. Add the following:
cinnamon oil
nutmeg oil
clove oil
Using pipette quickly fill the tubes (this should make 6 full tubes for you).
Let cool completely (at least 2 hours)
Decorate with washi tape or leave plain (up to you). Note: Cinnamon and Clove essential oils are considered "hot". Please try these mild amounts and test on your own before deciding to add more.