We may earn money or products from the companies mentioned or linked to in this post, including Amazon Affiliate links.
Love the smell of pumpkin spice in the Fall but hate filling your house with nasty chemical filled sprays? This DIY Essential Pumpkin Spice Room Spray is your answer. Such an easy thing to mix up as a hostess gift or to scent your own home this coming Thanksgiving.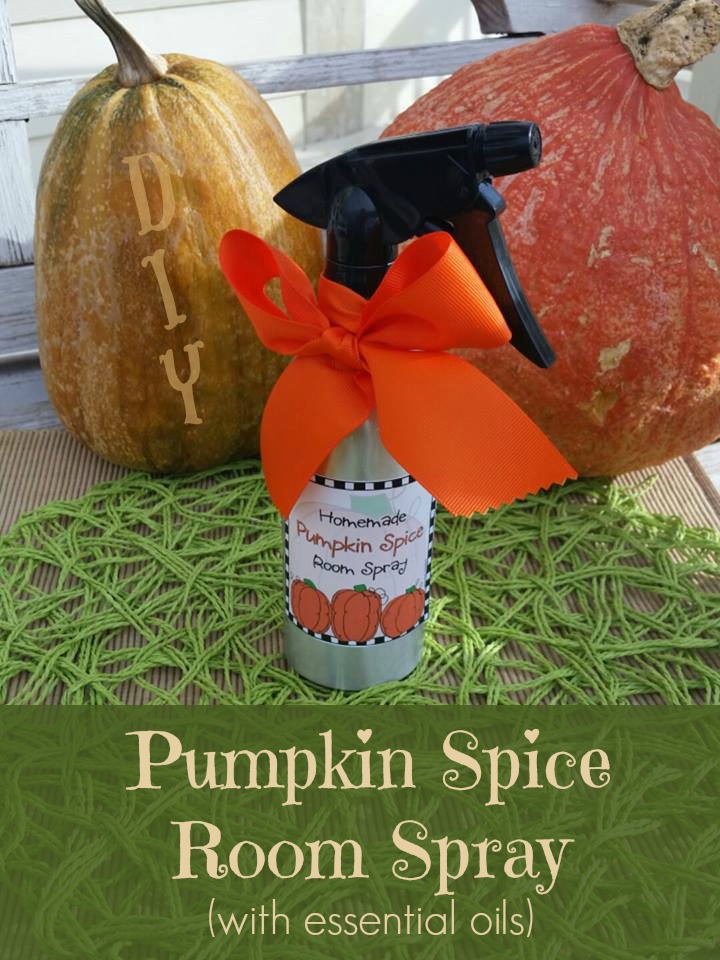 How To Make Pumpkin Spice Room Spray:
Add to a (affiliate link) glass, stainless steel or aluminum spray bottle (you can find these at health food stores, Amazon or www.abundanthealth4u.com). You can also learn how to make your own DIY Glass Spray Bottle here.
4 oz distilled water (don't use filtered tap unless you are going to use the whole thing within a few days)
10 drops cinnamon essential oil (get 24% off Young Living Oils here)
8 drops nutmeg essential oil
8 drops ginger essential oil
8 drops cloves essential oil
5 drops orange essential oil
3 drops cardamon essential oil
2 tsp epsom salt (alternatively you can do 2 oz distilled water to 2 oz organic witch hazel)
If you are using epsom salts instead of witch hazel place the salts in a small glass and add all the oils to the salts and then add the salt to the water. Spray throughout the house as you would like. Enjoy!
Pumpkin Spice Room Spray Labels:
Download these FREE, EXCLUSIVE labels from Laura Kelly Designs, print them out, cut, and glue to the bottle.  Laura suggests using Aleene's SPRAY Tacky Adhesive to create a smooth look. Click on the picture below to bring up the Homemade Pumpkin Spice Room Spray labels.