We may earn money or products from the companies mentioned or linked to in this post, including Amazon Affiliate links.
When my friend Heather Meeks told me about her Gingerbread Men with Essential Oils I knew I had to get her to share. She is an amazing baker (did you see her Pumpkin Spice Muffins earlier this year?) and I just knew you all would love these. This is what she had to say:
I got RAVE reviews from my gingerbread men! I didn't tell them my secret ingredient but I'm sharing with you guys! The 3 year olds in my class LOVED them! Even my super picky, won't eat anything but a hot dog, nephew! I'd say that was success!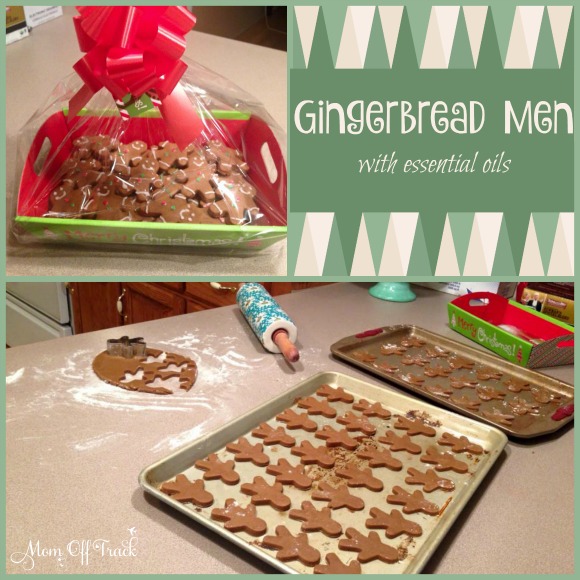 Heather adapted her gingerbread men recipe from Sally's Baking Addiction to use the Young Living Essential Oils (there is a great sale on them right now-follow the link) we both love so much. Here is Heather's version:
Gingerbread Men With Essential Oils Recipe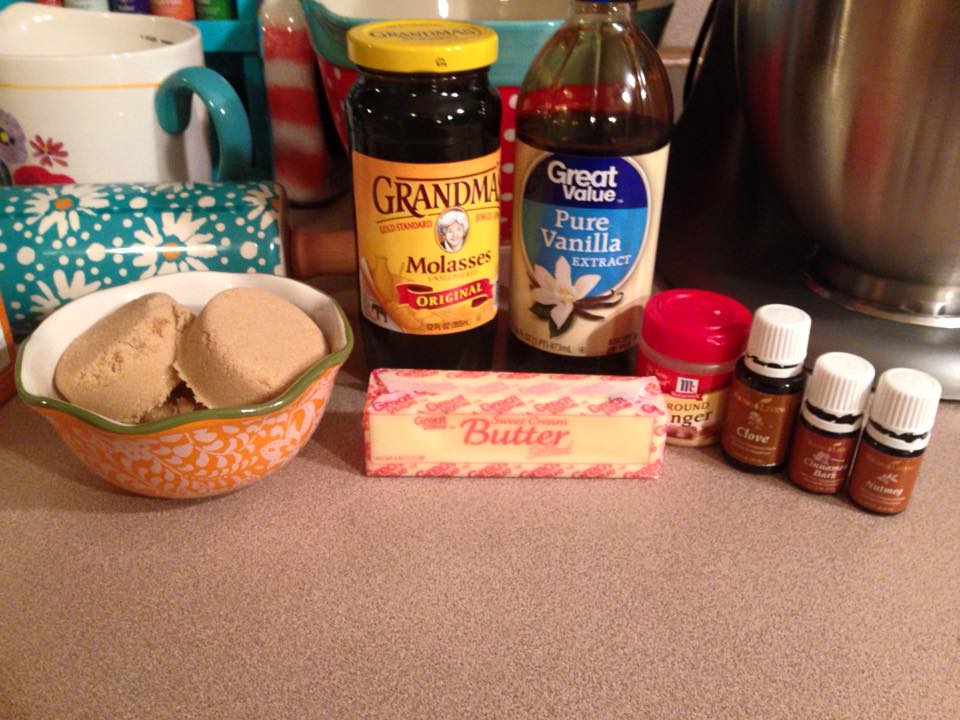 Ingredients:
This list contains affiliate links
10 Tablespoons (145g) unsalted butter, softened to room temperature
3/4 cup (150g) packed light or dark brown sugar
2/3 cup (160ml) unsulphured molasses
1 large egg, at room temperature
1 teaspoon pure vanilla extract
3 and 1/2 cups (437g) all-purpose flour
1 teaspoon baking soda
1/2 teaspoon salt
1 Tablespoon ground ginger
1 Tablespoon ground cinnamon
5 drops Young Living Clove oil
5 drops Young Living Cinnamon Bark oil
3 drops Young Living Nutmeg oil
Your favorite icing recipe
Don't forget silicone baking sheets!
Gingerbread Men With Essential Oils Instructions
Really, you can't get better instructions, photos and how to make the Gingerbread Men than Sally has posted so please hop over there to read all the directions and her tips, remembering your gingerbread men with essential oils recipe is a tad bit different.
Heather has agreed to write a bit more for us here on Mom Off Track so please make sure you keep a look out for her posts. Now that she knows I will be begging her to do this she is all ready to do tutorials on her own!