We may earn money or products from the companies mentioned or linked to in this post, including Amazon Affiliate links.
These DIY Essential Oil Fragrance Stones are a versatile, inexpensive and super easy gift. With just two ingredients, water and baking soda, you can have some cute holiday gifts wrapped up in no time.
Uses for Essential Oil Fragrance Stones:
Place a few drops of Purification on a stone and slip into stinky shoes.
Drop Eucalyptus Blue or Idaho Blue Spruce on a stone and place it on the floor of the shower (not in direct spray).
Add a few drops of Lemon or Purification and throw one in the beginning of the laundry cycle.
Jade Lemon or Citrus Fresh on a stone makes a great car freshener.
Add 1/4 cup Epsom Salts and one stone with Peppermint or Lavender for a foot soak. Double this for a bath.
Use Purification or your favorite scent on a stone and place it in the bottom of your trash can.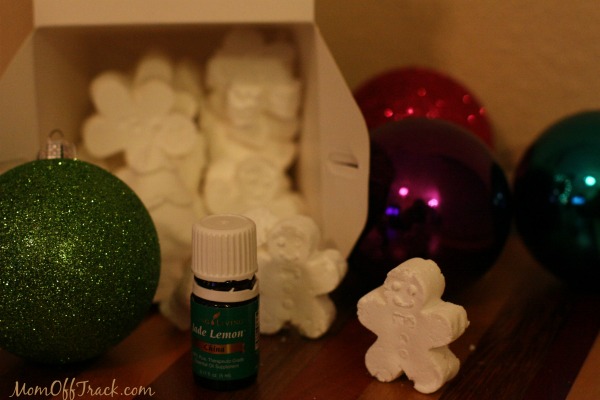 Essential Oil Fragrance Stone Ingredients:
1 cup baking soda
1/4 cup water
Gingerbread Man or Christmas tree silicone mold.  This will only work with a silicone mold. I bought mine at Micheal's for $10 but affiliate linked you to some on Amazon if you can't find any locally.
In a bowl mix the baking soda and water slowly. I found it was best mixed with my hands. Pack the mixture into the molds. As soon as I saw how cute they came out for these bloggers I knew I wanted to do the gingerbread men.
You want this mixture to be VERY dry. The more moisture the mix has the more crumbly they will be coming out of the oven. The ones above are even a little too wet.
Bake in a preheated oven at 400 degrees for 30 minutes. Let cool and pop out of mold.
I wrapped these up in the little "Chinese Food Take Out Boxes" that come pre-decorated and put either a bottle of Jade Lemon or Purification oils from Young Living in each box. You can get a discount on the oils by becoming a Young Living wholesale member here.
Feel free to print out this tag and use it on your gifts.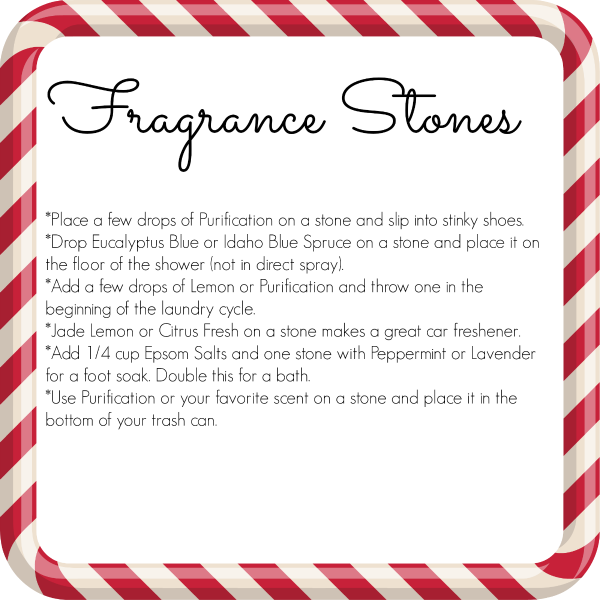 PS…I really want to thank my friend Sarah from Moose and Tater for her help with the photos for this post. She is awesome. Have you checked her blog out?