We may earn money or products from the companies mentioned or linked to in this post, including Amazon Affiliate links.
I love soap. I have a real thing for pretty, beautiful smelling bars of soap. I also hate lye and stay as far away from it as I can. If you are the same way, you will LOVE this DIY Citrus Soap recipe. It's so easy that a monkey with microwave could do it!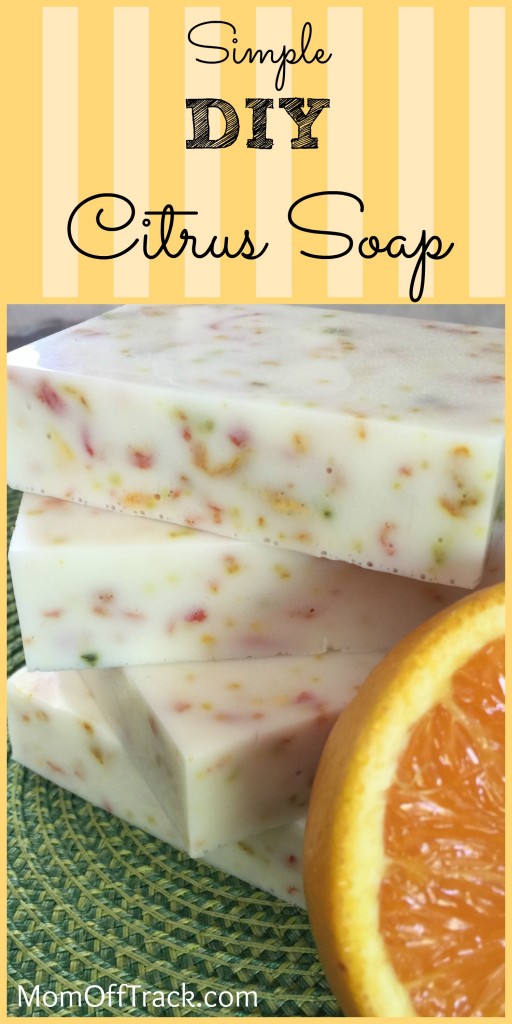 DIY Citrus Soap Prep:
Here are some things you should do a few days before planning to make (Amazon Affiliate Links below)
Order Goats Milk Base in cubes
Order silicone soap mold (look around for cute shapes if you want)
Grate 1/2 cup citrus peel. I used lime, grapefruit, orange and lemon. I found that zesting did not give me big enough chunks to make the soap look pretty. Leave on a cookie tray lined with parchment to air dry for 1-2 days.
DIY Citrus Soap Ingredients: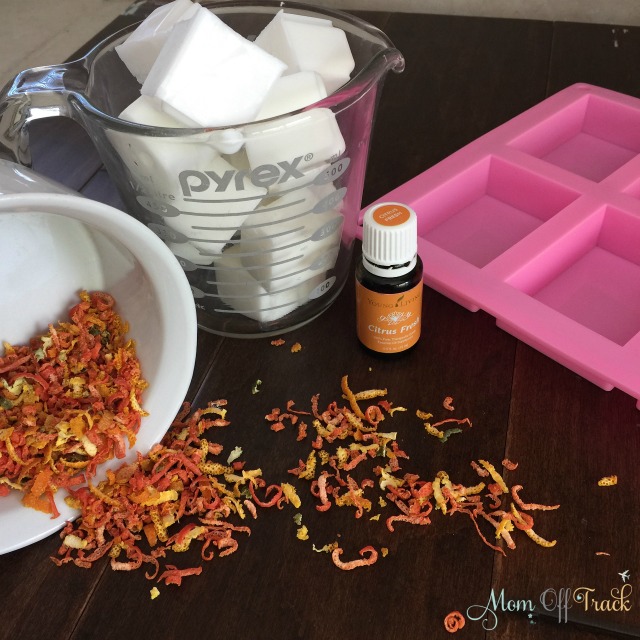 14 cubes of Goats Milk Base (link above)
5 drops of Citrus Fresh Essential Oil (you can buy Young Living oils here)
1/2 cup dried, grated citrus peels
DIY Citrus Soap Directions: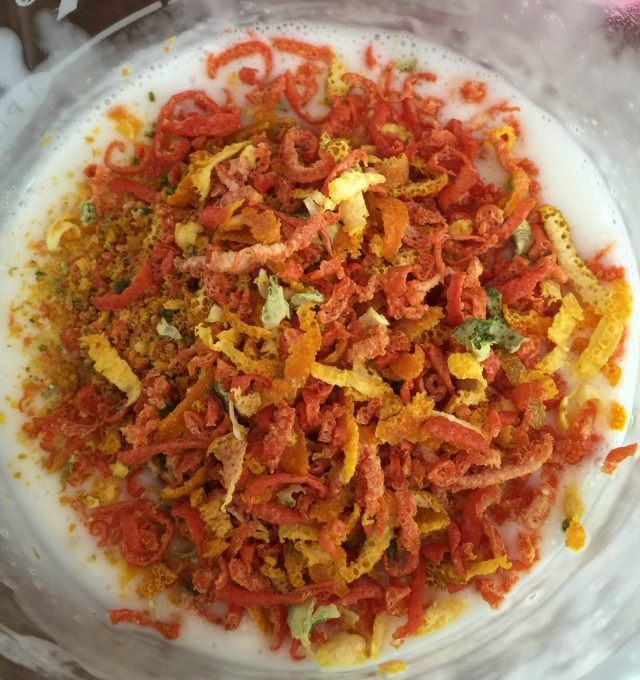 Place cubes in glass bowl. I use a Pyrex measuring bowl. Melt in microwave for 2 minutes, stirring every 30 seconds.
Once fully melted, stir in grated citrus peels and add 5 drops (do more or less depending on how strong you want it-5 gives it a light citrus smell) Citrus Fresh essential oil.
Quickly pour into silicone molds.
Put in fridge to set for 2 hours.
Carefully pop out and enjoy!
This will yield 4 bars if using the mold linked above.