We may earn money or products from the companies mentioned or linked to in this post, including Amazon Affiliate links.
This weekend I had a Make and Take craft party at my house. That is where you have friends over and make simple crafts and have a good time. This DIY Lavender Oatmeal Soap was one of the crafts I came up with that was a huge hit. Here is how it is done.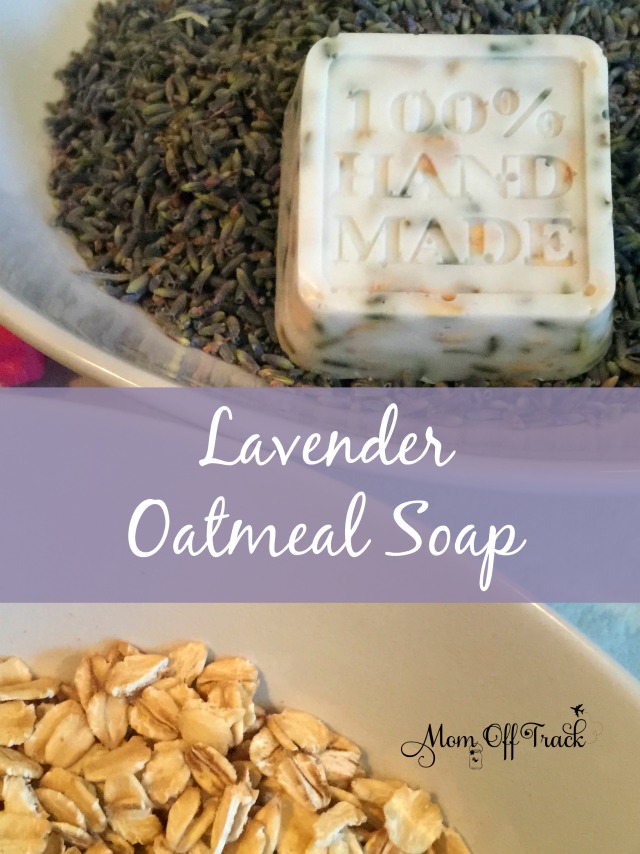 DIY Lavender Oatmeal Soap
This post contains affiliate links
Melt 2 ounces of soap base in pyrex container on 50% power for 30 seconds in the microwave. Add remaining ingredients in the order above. Pour into silicone mold and let cool. Pop out when cool and hard. 
The above makes one bar of soap so multiply as necessary to fill your molds. Some of the ladies at the party used Peppermint Essential Oil instead of Lavender and those came out lovely as well. Play with it.