We may earn money or products from the companies mentioned or linked to in this post, including Amazon Affiliate links.
Looking for an easy, DIY stocking stuffer? Try this simple, small batch peppermint lip balm that you can do in less than an hour and make a whole classroom full if you needed to! This peppermint lip balm recipe makes 14 full tubes so multiply it out as necessary if making for a large crowd. It has a few more ingredients than my lavender orange lip balm but is still an easy, inexpensive DIY craft using essential oil.
How to Make Peppermint Lip Balm:
Gather the following supplies in your work area. This moves very quickly so you need everything at your fingertips.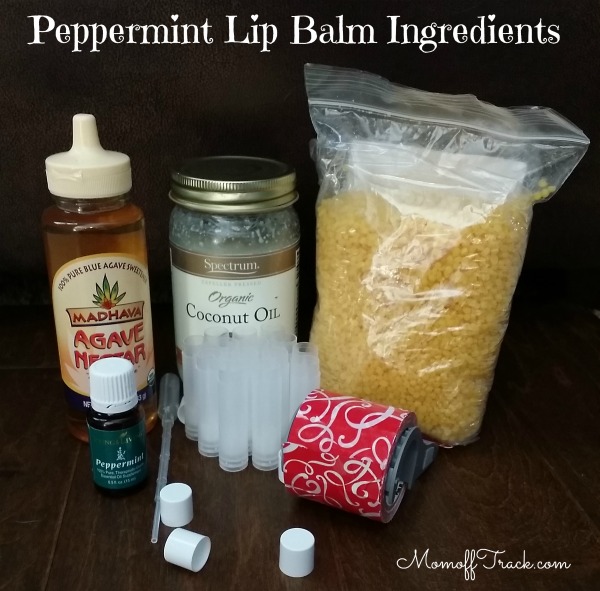 Melt 1/4 cup Coconut Oil and 2 TBSP plus 1 TSP of the beeswax pellets together over very low heat.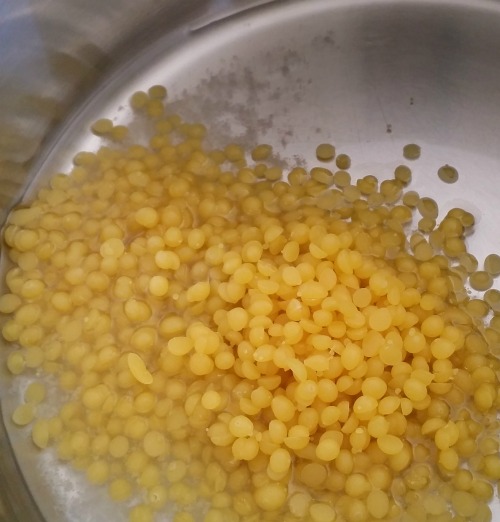 Remove from heat. Stir in 15-20 drops of Peppermint depending on how strong you want it. Personally I think 18 is perfect. Poke a hole in the Vitamin E tablet and squeeze contents into mixture. Add 1/4 teaspoon honey or agave nectar. This can turn your mixture into a deeper amber color but it sets up well. Stir well-if you don't get the honey mixed in well you can create this odd amber pockets that turn into liquid quickly in the tube.
Line up your tubes (or rubber band them together in a tight circle) and fill to to just below the top using pipette to handle liquid. Be careful. It is VERY hot. Remember to work very quickly. This cools and solidifies pretty quick.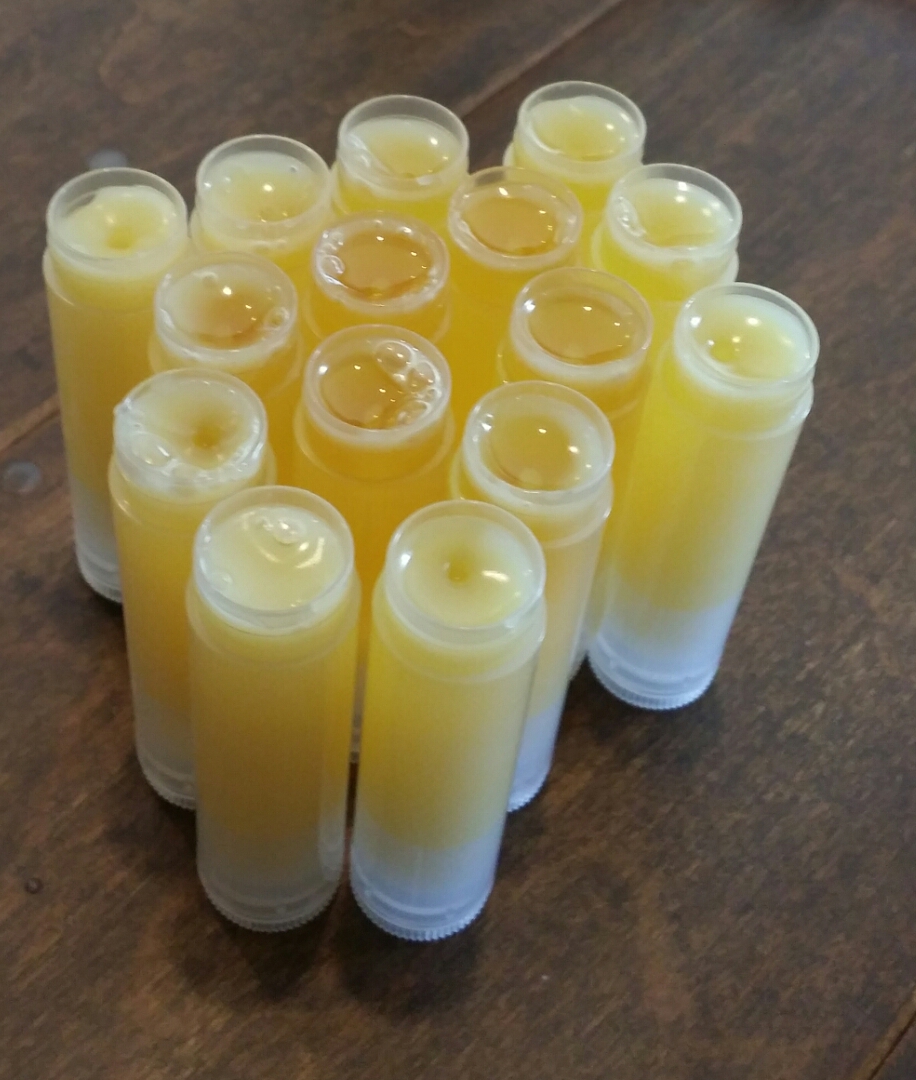 Let cool for 2-3 hours and place lids on. * I didn't count this in the hour the project takes. Go put your feet up!
Decorate with tape if desired.  I personally liked the Scotch Expressions Packing Tape because it was just the right size for the tube without the cap. I bought mine at Target but I have seen it at Walmart and Micheal's as well.
 *this post contains affiliates links to the products I bought on Amazon.