We may earn money or products from the companies mentioned or linked to in this post, including Amazon Affiliate links.
I was needing a new flavor of lip balm when my friend Jillian started chatting on Facebook about how she was infusing her shea butter with coffee. What a great idea. Jillian's tastes are a little different than mine when it comes to lip balm ingredients though so I started playing around with how I could do this using my go-to ingredients and what I came up with is this amazing Peppermint Mocha Latte Lip Balm inspired by her original post. It tastes just like your local coffee shop with a lot less calories!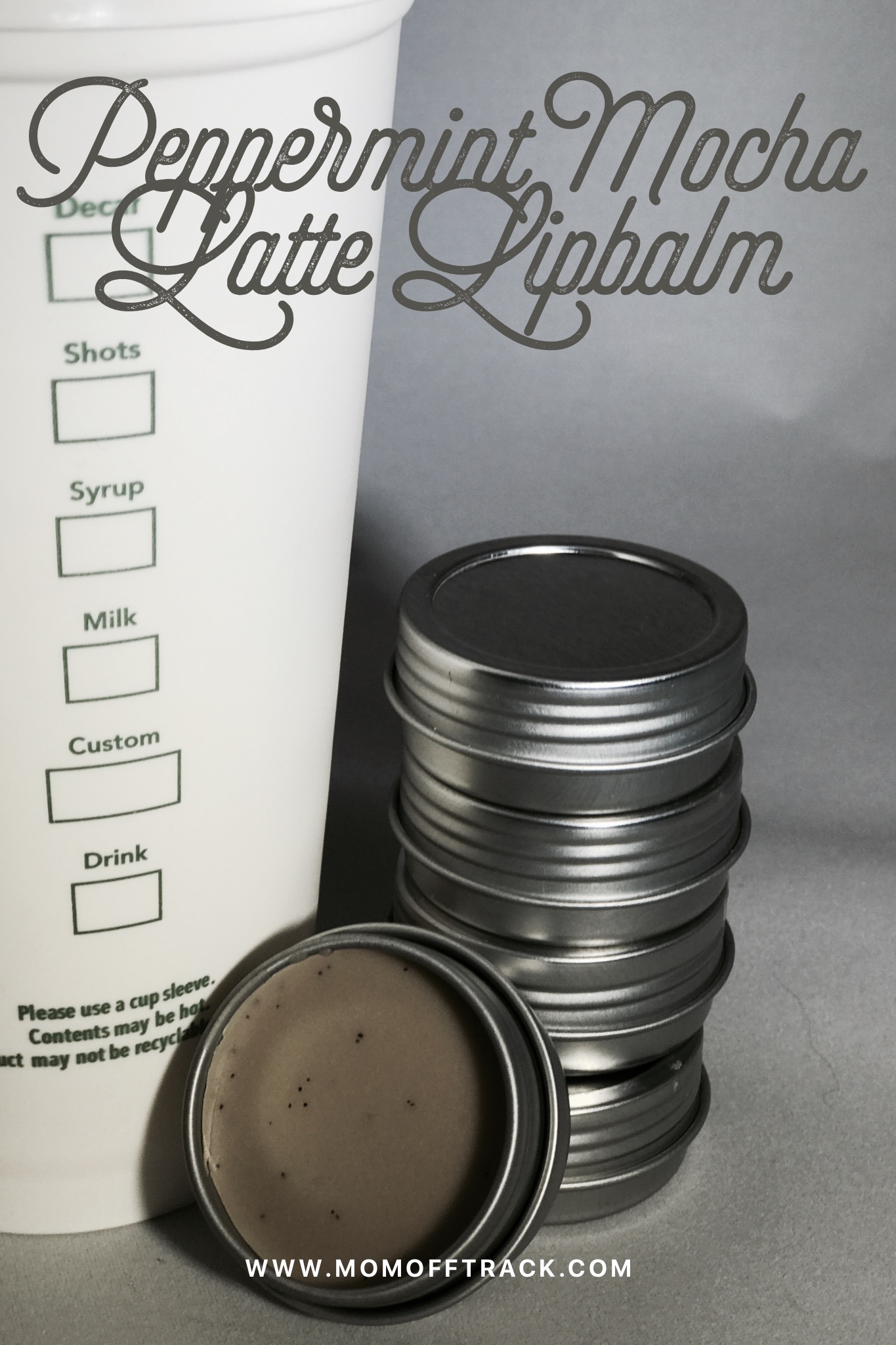 Ingredients for Peppermint Mocha Latte Lip Balm
*this post contains affiliate links.
Directions for Peppermint Mocha Latte Lip Balm
Step 1: Combine 1 cup cocoa butter and 4 tbsp coffee grounds in small crockpot. Let melt and cook for 3-4 hours. Carefully strain the mixture to remove coffee grounds. Jillian strains hers twice to remove all grounds. I actually wanted a few little flakes to make it look like coffee in the tins so I only strained once. Strain it as much as you want for the desired effect. You can stop at this point and store the infused cocoa butter in a glass mason jar in the fridge or continue on to next step and finish the project all at once.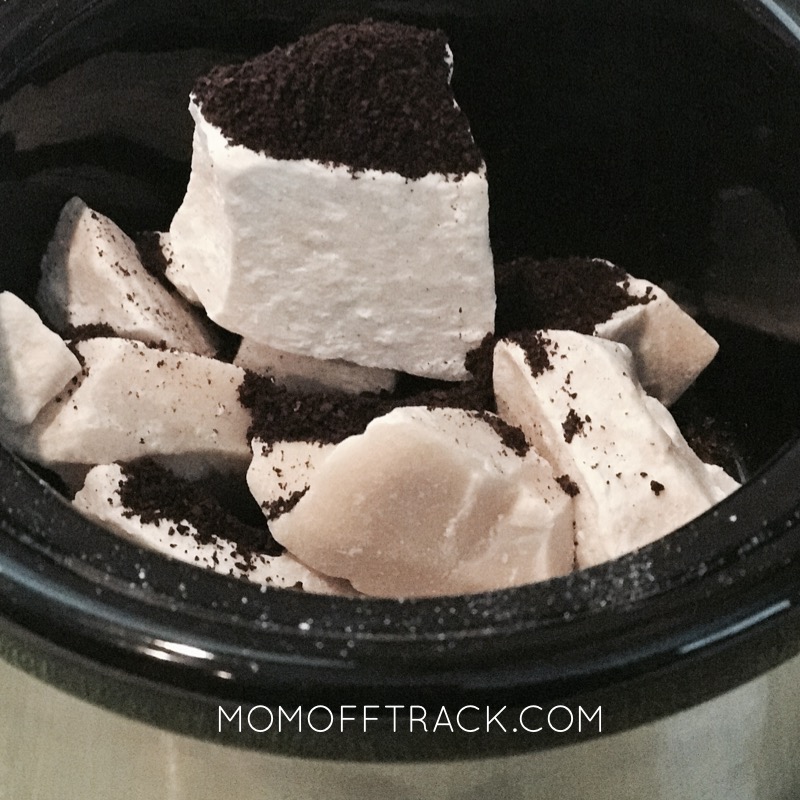 Step 2: In a double boiler (it is less messy to make your own double boiler by using a mason jar in a pot of boiling water) mix 3 TBSP of the infused cocoa butter, 2 TBSP fractionated coconut oil, and 1 heaping TBSP beeswax pellets. Once fully melted remove from heat and add 10 drops of peppermint essential oil. Stir well and immediately transfer mixture to tubes or tins. If you have never filled tubes before please read my peppermint lip balm tutorial so you know how.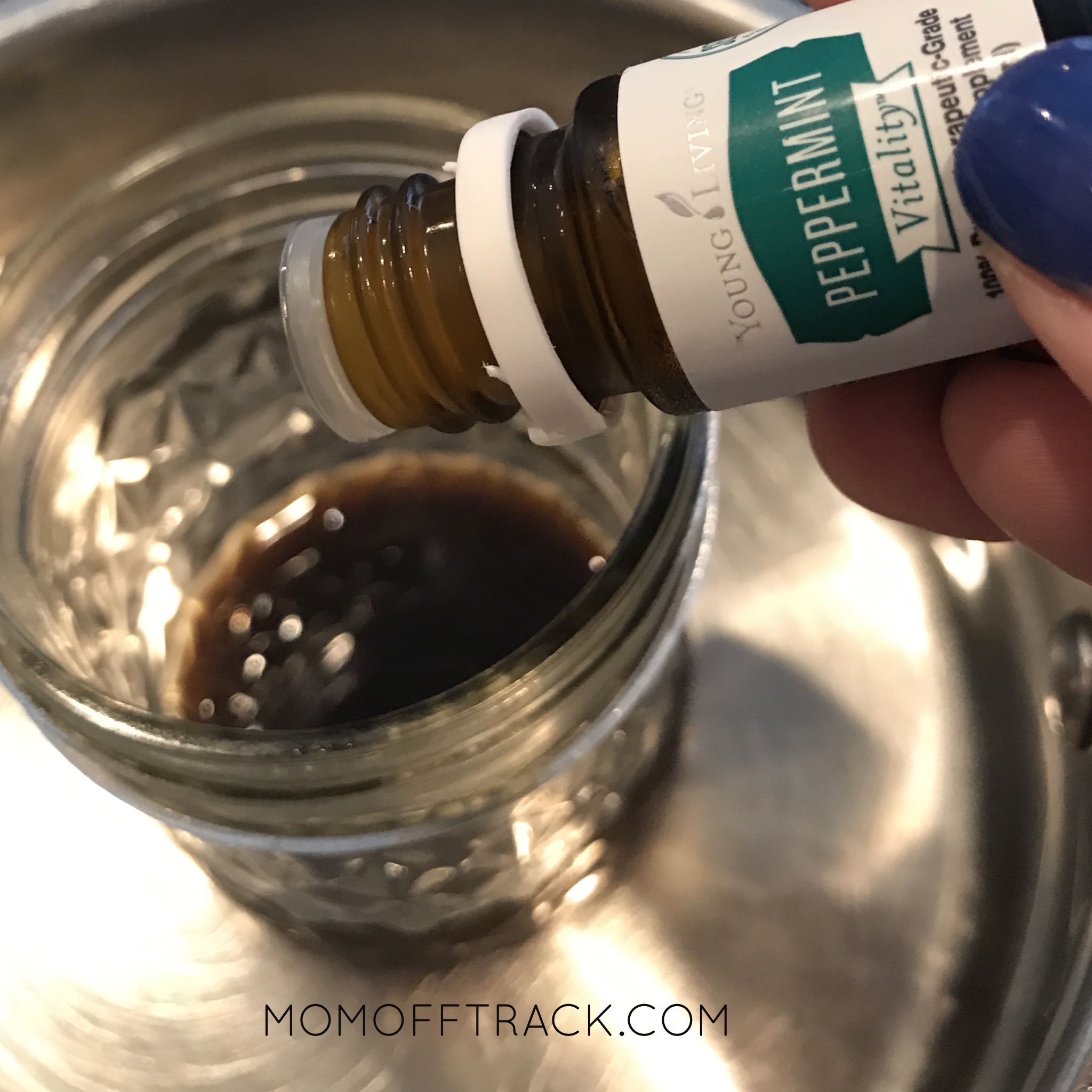 Let cool in the fridge until mixture is hard and enjoy! If you like this lip balm you may want to try Lavender Orange Lip Balm in the Spring and Summer.