We may earn money or products from the companies mentioned or linked to in this post, including Amazon Affiliate links.
Getting ready for a Disney Cruise? Planning one of these is no joke. It's a major investment! Follow these 5 little known Disney Cruise tips to make the most of your vacation. These are the things you won't find on the Disney blogs and that many families may never discover….get ready for some inside info!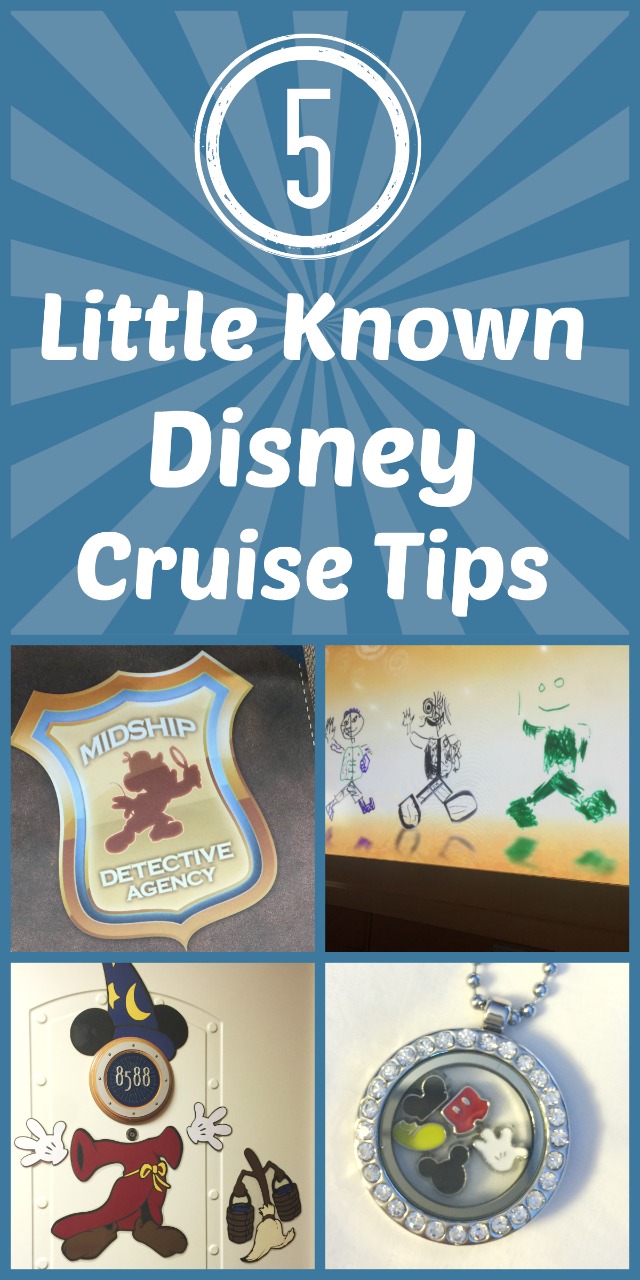 Disney Cruise Tip 1: Join a Fish Extender Group
Fish Extenders are a fun, free way (except what you decide to gift) to ensure that your family gets a little bit of Disney Magic throughout the whole trip. You exchange gifts "Secret Santa Style" with other families on board and throughout the trip you get a little extra pixie dust when returning to your room. Kids and adults love it and its a fun way to get excited planning your trip. I have the how to's on how to join and play along with a Fish Extender Exchange here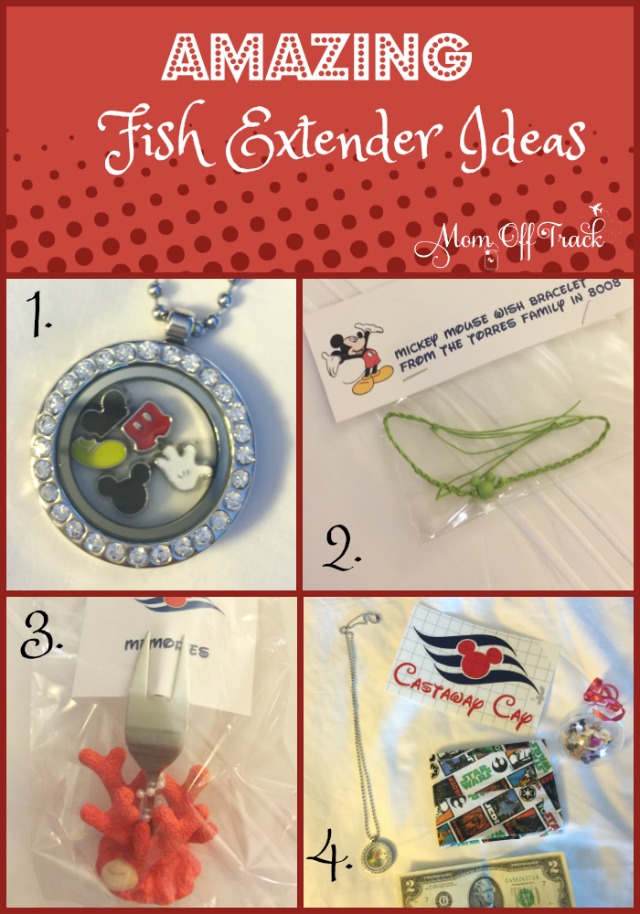 Disney Cruise Tip 2: Decorate Your Disney Cruise Door
Believe it or not most doors on your cruise will be decorated. Veteran Disney cruiser go all out on door decorations and your kiddos will be sad to have the only blank door on the hall. Ok, it isn't that bad but they will love coming "home" to their special door each night. Many people use magnets, photos, white boards or custom made door decorations like these: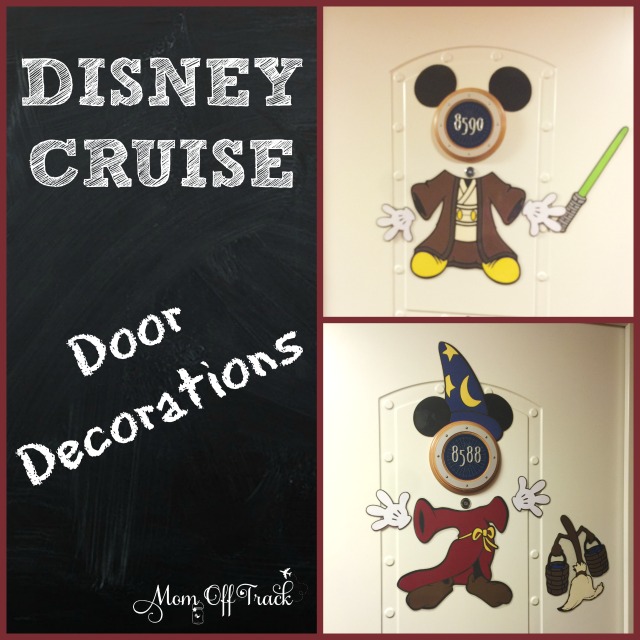 Disboards has lots of patterns ready for you to print, cut and laminate on your own or you can go on Etsy and buy an SVG file for your Cricut machine to make or if you really don't want to bother you can just buy them already done on Etsy. I bought mine from the seller Ashalinaballerina and was very happy with the quality. Keep in mind that you cannot use tape to affix anything to the walls or doors so everything needs to be magnetic.
I took a lot of photos of real Disney cruise doors decorated on our last cruise and made a post with Disney Cruise Door Decoration ideas for you!
Disney Cruise Tip 3: Pre-Arrange Your Dining Rotation
Disney does what is called rotational dining. This means you eat in one of 3 predetermined restaurants each night. You can request certain rotation schedules. We happen to love Animators Palate so on a 7 night cruise I called in and asked for the rotation AERAERA, thus meaning that we started and ended the cruise in Animators Palate and had one mid week dinner there as well. On the Fantasy:
A=Animators Palate
E=Enchanted Garden
R=Royal Court
Call in and ask what rotation schedules are available and pick what you think your family will like best. Extra tip: Many people do not like to be in Animators Pallet for Formal Night because it is a very casual restaurant. I thought it was perfect for Pirate Night though.
Disney Cruise Tip 4: Join a Group
I have been a member at Cruise Critic for over 10 years and I love it. Until this year I would get all my cruise questions answered there. But to be honest, it's getting pretty quiet there and people seem to be connecting more on Facebook. Cruise Critic is still my go to place for searching specific questions.  I have never really been involved at Disboards but there is a wealth of information there as well. Here are the links to groups or boards you may want to check out:
Disney Cruise Tip 5: Midship Detective Agency
Many of the posters on the walls on a Disney Cruise ship are "enchanted" meaning as you walk by them the come to life. These posters are often clues in the Midship Detective Agency game. This is where kids use a special coded badge to help characters solve mysteries. Get your kids started on this game on their first day at sea and they will be obsessed the whole cruise. There are several mysteries to solve and the clues are not the same for every kid and mystery. Look on your deck plans to find the location of the starting points for the game to get a badge. There are usually two per ship (on the Fantasy it is Deck 2 and 5) with the same mysteries offered at each so pick the closest ones. But once you get your badge there is NO ORDER that you must go in. The first day we were running all over trying to find the specific poster it told us to go to. Then we figured out that any of the posters will give you clues so we started grouping our visits by floor. They Muppet Mystery was our favorite. Bonus tip: there are several things you need to find in this mystery that are not posters like Pepe's Door and a Bulletin Board. Take a picture of them because you need to go back to them several times!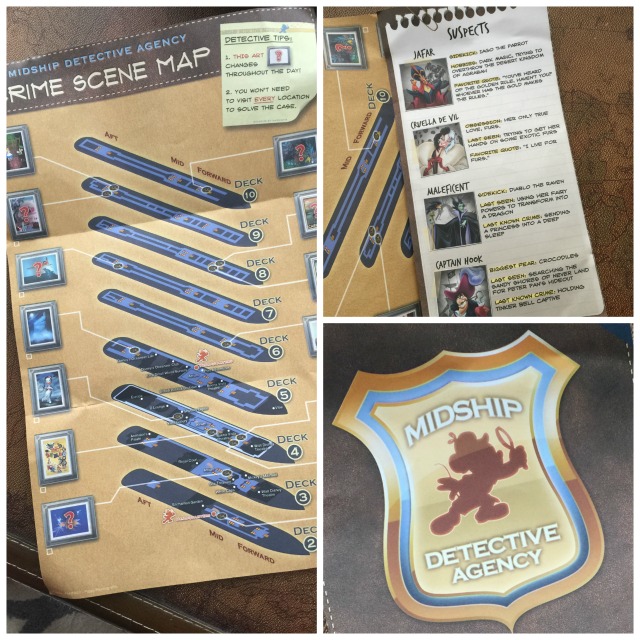 Extra Disney Cruise Tip: Arrive in Style
I bought this adorable Mickey Mouse carryon for our last cruise for my son. He got so many compliments on it. It was perfect in every way and held up well on this one trip so far that I plan to buy the other parts of the luggage for our next one! *edit to add: As of Fall 2017 we have taken this luggage on over 10 trips and it looks brand new. LOVE IT and have bought more pieces.  Affiliate links below.