We may earn money or products from the companies mentioned or linked to in this post, including Amazon Affiliate links.
I tried. I really tried. But I just can't keep Kiara. It's me. Not her. Even if she does steal my yogurt cups. She swears she doesn't but I think we can all see what is happening here…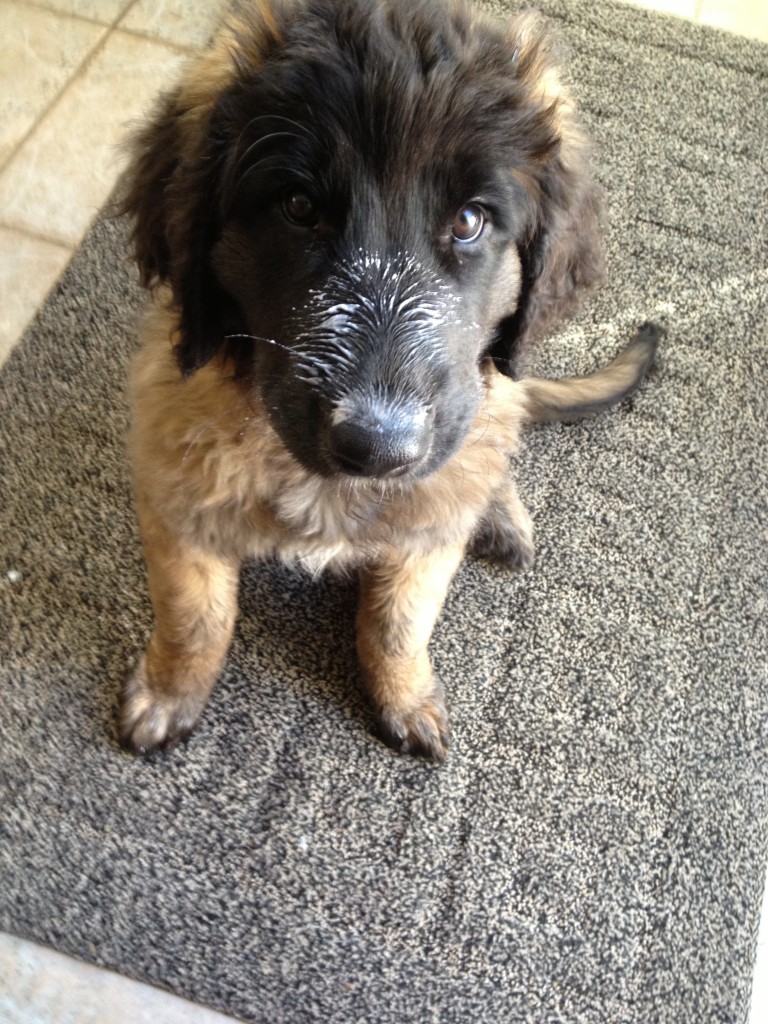 But that really isn't why.
It's just that Kiara does not suit her.
Yes, I am renaming her.
What did you think I was talking about?
We tried calling her that for 4 weeks. I never liked the name but the kids really wanted it.
I was at an event the other night for Goose Island Beer and we were painting this…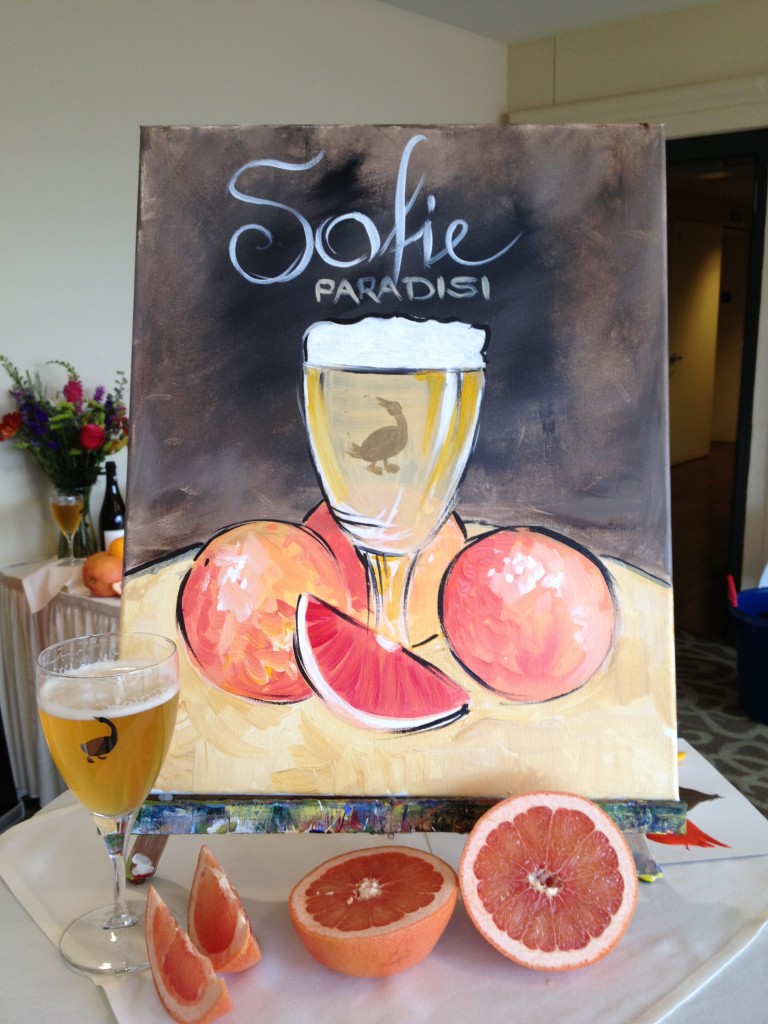 And I made the comment "SOPHIE! I don't know why I didn't think of that for Kiara. It's perfect" But of course….too late. Which I don't think was the point at all of the PR event but hey, now they have a good story.
I came home and oddly enough Bob was talking about Kiara and made the off the wall comment that he really didn't like her name. I casually said "You know? I thought the same thing today and actually found the perfect name." He agreed! I thought we must be crazy.
We asked the boys who so wanted the name Kiara and BOTH of them said they liked Sophie for her much better. "It just fits her mom. Change it" they said.
So we tested calling her by Kiara and she really doesn't know her name. She came no matter what word I called her as long as I said it my happy, sing song voice.
I asked on Facebook to see if people thought it was crazy. Most thought it was perfectly sane.
So we did it. We amended her name to Sophie Kiara Baca and we will call her Sophie. Which fits very nicely with Floyd's new amended name of Floydrick Eugene Reginald.
I know, I am crazy…