We may earn money or products from the companies mentioned or linked to in this post, including Amazon Affiliate links.
Please welcome the latest addition to our family. Weighing in at 12 pounds 5 oz he is one big baby. We are overjoyed with our new arrival but my slippers aren't.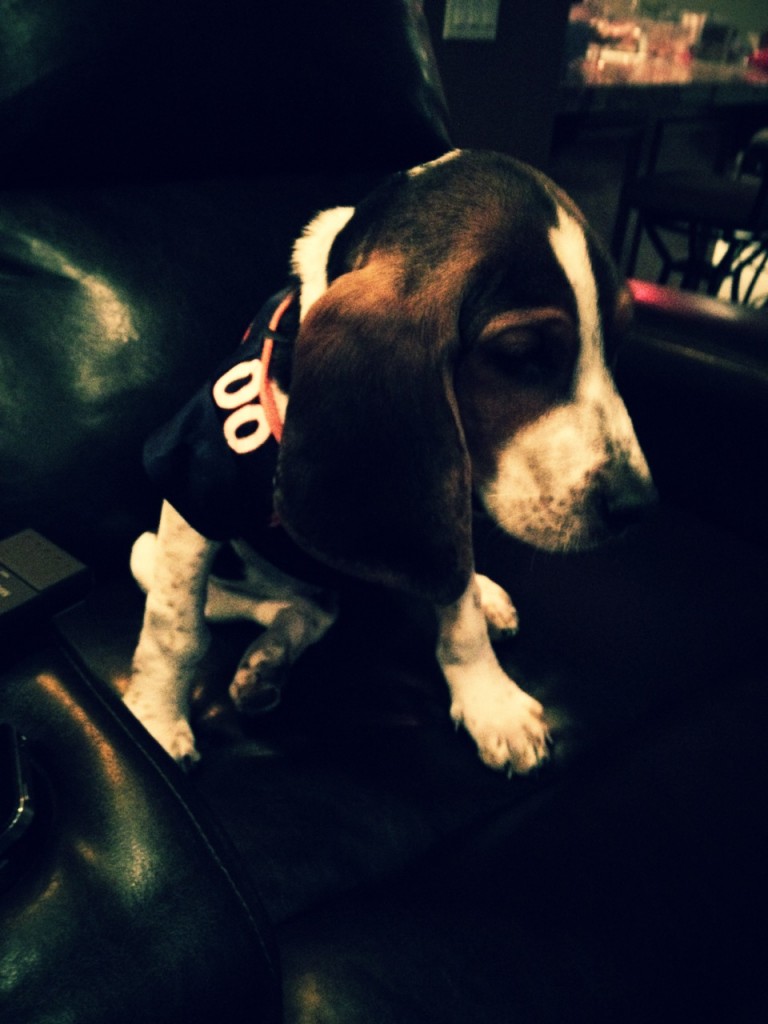 Floyd joined our family last week. He was a rescue puppy adopted from Humane Society of Boulder and was brought to Boulder as part of the PetSmart Charities® Rescue Waggin'® program. Both organizations deserve some 'crazy mad props' for getting our little guy to his forever home. So impressed with the work they do!
If you would like to be inundated with cute pictures of our puppy, click the big like button below to get to my new facebook page.