We may earn money or products from the companies mentioned or linked to in this post, including Amazon Affiliate links.
My mother in law is really creative. There is just no competing with her. I mean, we all remember the burger bite cookies right? Her real talent is in decorating though. She can take things she finds in the alley and whip them into a treasure in minutes. I am always talking to my friends about her great ideas so this past month I had the chance to snap some pictures of her super creative, mostly inexpensive ways to dress things up. Now, I have NO idea how she does most of this stuff but she is getting into social media so the good news is that if you have any questions at all about the how-to's below you can leave a comment and she can try to help you out. You can, also, follow her on Pinterest. Today's theme is all black and white decorating ideas but you will love future posts and pictures on bathrooms and chandeliers so stay tuned.
Black and White Decorating Ideas
Black and white diamond wallpaper makes a big impact in the front entry.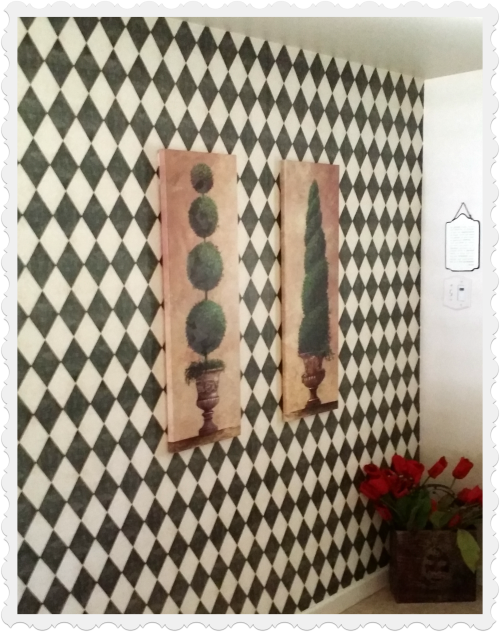 Painted black and white dresser adds storage and a place to set things in the front entry.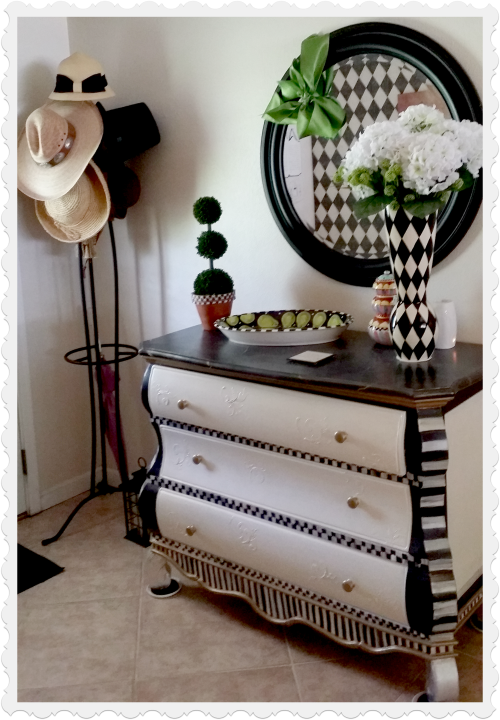 Black and white photo collage make this wall a perfect place to show off family.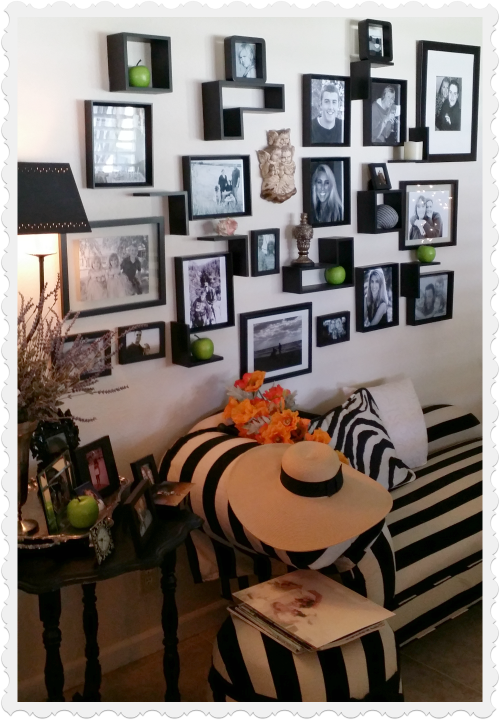 Faux antique frames painted white and mounted on a black wall.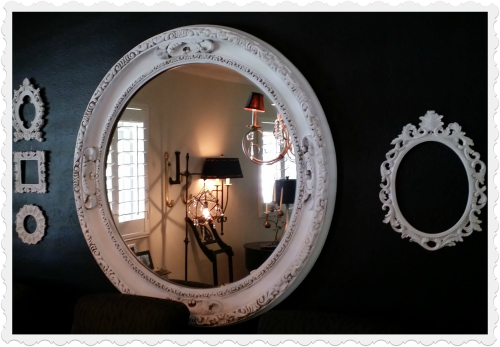 Large chair is just the right piece for this room. You can see the above frames in the reflection.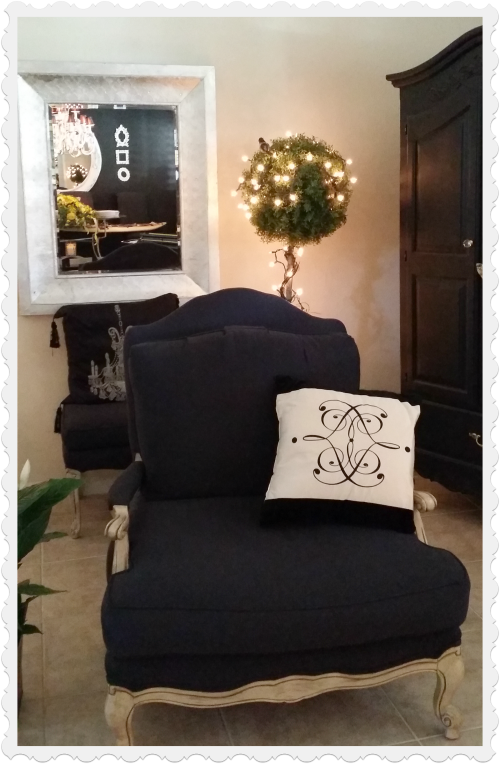 Why have a boring backyard?? This black and white theme extends to the patio.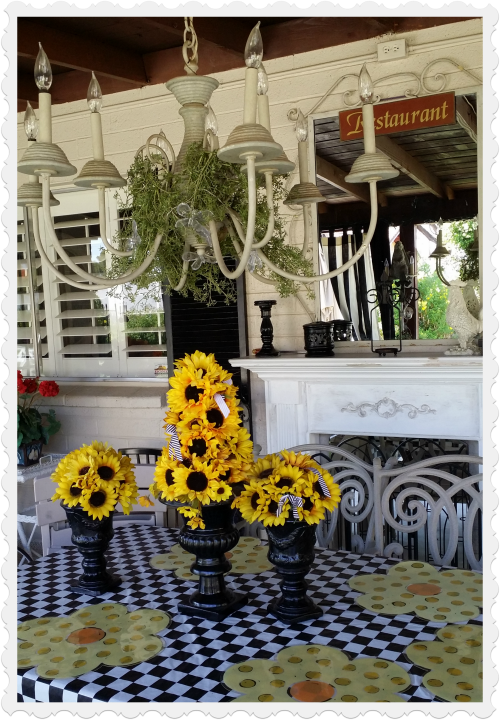 Beautiful lace dress of my sister in laws plays perfectly in the dressing room.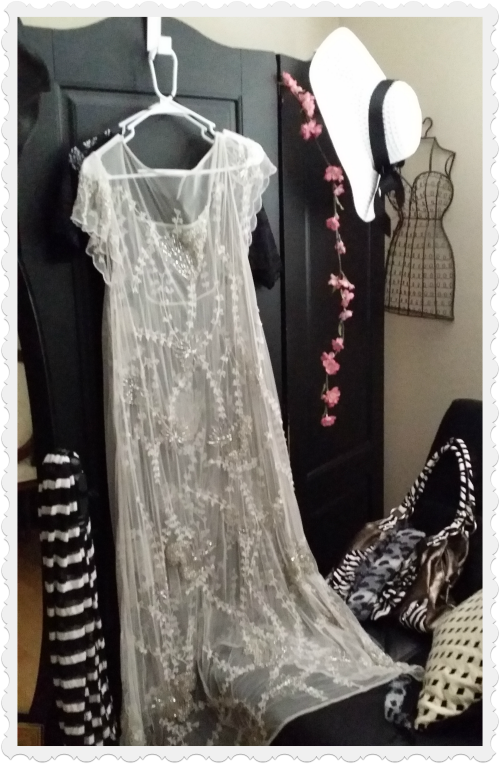 So easy and cute to sit on a chair or bench don't you think?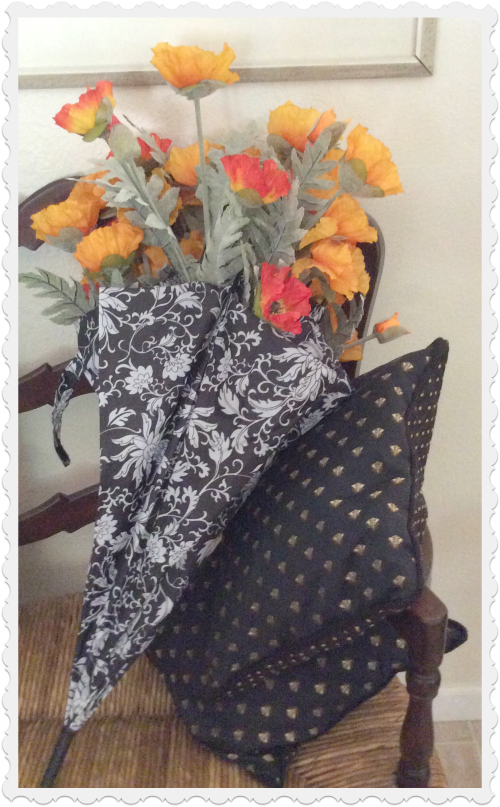 That last picture was snapped by a good family friend. You want to follow another super cool chick on Pinterest that posts original things? Pixie is your girl! 
Want to share this post? Pin this: